Crown Resorts to pay AU$80 Million Fine
Crown Resorts has received a lot of bad press lately, and things aren't getting any better soon. The latest bad news for Crown Resorts Casino is that the company will be required to pay an AU$80 million fine for the illegal misuse of the China Union Pay (CUP) Card. According to an investigation, the Crown Melbourne in Victoria repeatedly gamblers from China to use the CUP card to access money for gambling. This occurred between 2012 and 2016. While permitting the misuse of the CUP card, Crown Melbourne made millions of dollars while knowingly violating both Chinese laws and Victoria's gambling regulations.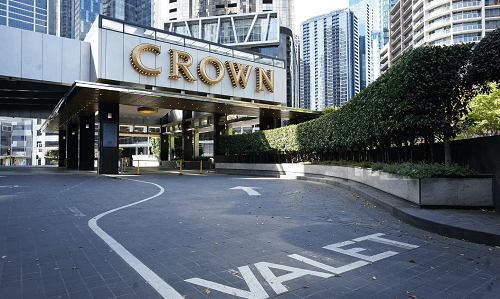 Crown Melbourne's Actions Deliberate
The chairperson of the Victorian Gambling and Casino Control Commission (VGCCC), Fran Thorn, has said that, while Crown Melbourne did cooperate with the disciplinary investigation, this will not protect the casino too much. Crown Melbourne will still be required to repay any money earned by these illegal transactions.
Thorn stated that Crown Melbourne's actions were a deliberate attempt to violate Victoria's Casino Control Act (CCA) and make money. Crown Melbourne also provided assistance to breach the foreign exchange restrictions that are in place in China.
Crown Melbourne's Plan
Furthermore, Crown Melbourne was well aware that what it was doing was illegal but chose to continue with its actions There is also significant evidence that Crown Melbourne went to great lengths to conceal what it was doing. While the illegal usage of the CUP Cards was going on, between 2012 and 2016, Chinese tourists were not permitted to transfer more than AU$50 000 outside of China.
However, Crown Melbourne found a way around this. The Casino would create fraudulent receipts and label them 'Hotel Services'. Chinese gamblers would then pay for these receipts with the CUP card and then receive a voucher. This voucher would then be exchanged for gambling chips. Crown Melbourne's Board allegedly was unaware of what was going on. As soon as they found out, they claim they reported the issue to the gaming regulator.